Technology
Abba Manchanda joins Cognitive Talent Partners as Partner & Head of US Operations NEW YORK - July 24, 20...
Business
Comprehensive eCheck Payment Processing For Small, Medium & Large Businesses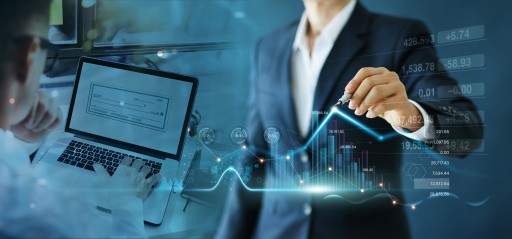 eCheck Payment Processing
Secure eCheck payment processing for your business.
CLEARWATER, Fla. - July 22, 2020 - (
Newswire.com
)
Paycron Inc., a payment processing company, is focused on providing a long-lasting payment solution that aligns with the flexible demands of businesses. For this reason, Paycron has been improving every aspect of its eCheck services, be it faster set-ups, security, accessibility or fraud control. Paycron aims to support small and high-risk businesses from the hassle of credit card payment processing by offering them a sound alternative: eCheck.
Paycron's eCheck payment processing services are currently availed by a number of small, medium and other high-risk businesses which is helping them to avoid unnecessary expenses and being able to receive payments from any corner of the world. Echecks end the need for paper and digitize the conventional checks to enhance their accessibility and usage. Echecks have grown as a viable payment option overtime. They pose several benefits which are hardly provided by other payment methods. Here's a quick glance at the benefits it can provide to businesses in the short and long-run:
1. Simple, fast, free, same-day set-ups.
2. Fast & convenient payment processing system. 
3. Secure, multiple levels of authorizations to prevent fraud.
4. Automated emailed receipts and payment records.
5. Paycron live chat & email support to merchants.
6. No hidden fees and undisclosed costs or cancellation fee. 
7. No third party integration or hardware needed. 
8. Accurate & instant next-gen payment technology.  
New businesses and several established ones are realizing the potential that eCheck services offer regarding the ease of payment processing services. They are no more an option rather a necessity for all kinds of businesses. In a scenario where the frequency and intensity of payment frauds are increasing, eCheck can be the solution to minimizing chargebacks and potential 'friendly fraud chargebacks' too. They cover all bases concerned with security and detecting fake transactions.
Paycron has been involved with eCheck services for quite some time now and is thorough enough to guide business owners about any unforeseen problems and obstacles. With Paycron, businesses entrust payments in the experienced hands of a seasoned payment processor that delivers nothing but the best to its clients. 
Businesses finding difficulty in hiring a payment processor partially because of the nature of their industry, can opt for eChecks. They can be a great payment outlet for high-risk businesses and start-ups. For comprehensive information about Paycron's eCheck service and how the technology works, visit www.paycron.com. 
About Paycron
Payment Inc. is a payment processor that is among the few who offer eCheck services. It delivers innovative, secure and flexible payment solutions for businesses, irrespective of their size or industry. Paycron is a premium service provider of integrated payment solutions and POS payment processing solutions including payment gateway accounts, credit card machines and terminals, eChecks and merchant account credit card processing. It offers customizable, groundbreaking solutions backed up by 24/7 technical support and services.
Contact Information:
Paycron INC
Process Head
[email protected]
(800) 982-1372
Press Release Service by
Newswire.com
Original Source:
Paycron's eCheck Services for Improved, Hassle-Free Payments